King's Commission Ministries International
Prayer - Teaching - Outreach & Discipleship Ministry
Him we preach,warning every man and teaching every man in all wisdom.
That we might present every man perfect in Christ Jesus.
-- Colossians 1:27-28
We are reaching out to the existing church & to the growing motorcycle community ...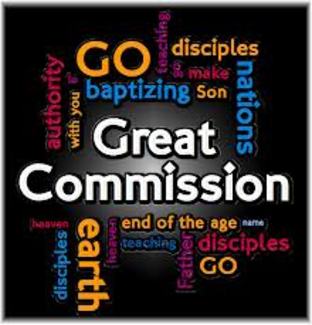 Biography
Born in The Netherlands, Pieter Bos is a minister, author, teacher, pastor, conference speaker, educator, motorcycle chaplain (CMA), and an ambassador for the Lord Jesus Christ. In 1993, Together with his wife JoAnne, he became the founder of King's Commission Ministries International.
The degrees of Pieter Bos include a doctorate. - Majoring in Practical Theology, and Christian Counseling. (From: An accredited seminary)
Pieter has many years of experience in Professional Clinical Counseling, Christian Counseling, Biblical teaching, lecturing and preaching.
Incl.4000+ hrs. of counseling experience at a State Licensed residential counseling center.
Graduation picture below:
Dr. Pieter G.K.M. Bos Ph.D. (L) with
Dr. Henry Harbuck Ph.D. Th.D.(R) -
President, Omega Bible Institute and Seminary ('06)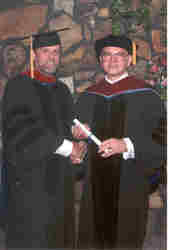 Ministry credentials
Pieter is an ordained minister with

the Dutch VPE. (Umbrella organisation of the Dutch Evangelical & Pentecostal church)
And with the American Assemblies of God

.
JoAnne is credentialed through Christ for Nations Int. Dallas TX.
MINISTRY EXPERIENCE
*

Minister of

Outreach;
* Minister Associate / Teacher, at an affiliated Four Square Church.
* Pastor / Teacher / Counselor / Facility / Program - and Area Director at the Teen Challenge Training Centers in Pennsylvania and in Washington.
* Senior Pastor in Conway Washington.
* Pastor / Chaplain and member of the Christian Motorcycle association (CMA) - in Oregon.
* Volunteer President (CMA). - [Motorcycle outreach ministry].
* Author of the Book, "Known Before Birth". (see link)